WEB & PRINT
The Shaker Group
DELIVERABLES: WEB DESIGN & DEVELOPMENT
The Shaker Group is a passionate group of people working hard to overcome the challenges of moving freight. They are more than just another transportation company; they are an extension of their clients, dedicated to moving businesses forward throughout the United States and across the world.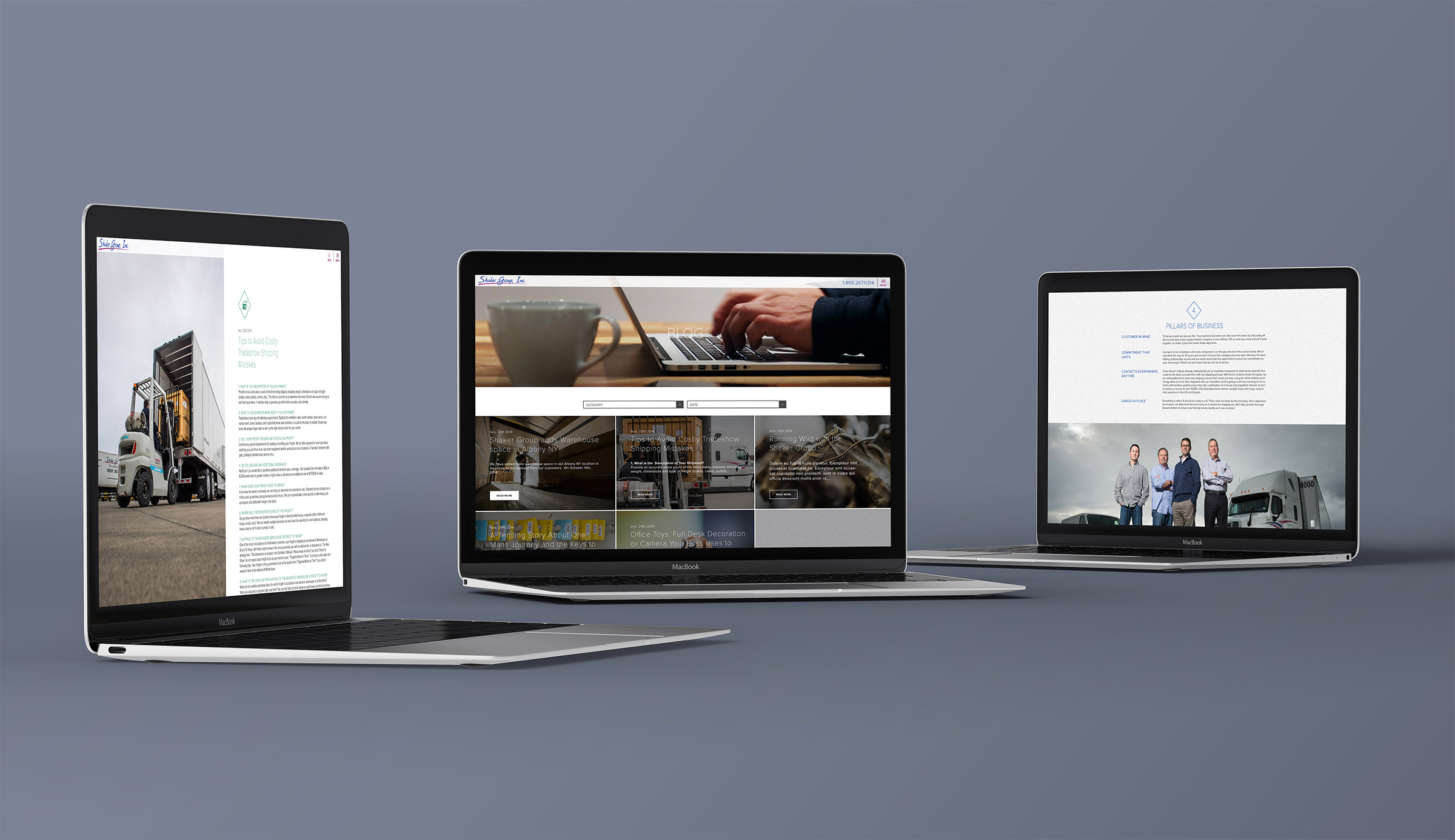 The Shaker Group was in need of a new website with customized features that could offer new services such as an integrated tracking system to their customers. Our development team helped The Shaker Group completely modernize their site and streamline their digital marketing program. Working with Drupal, we were able to develop an attractive, user friendly, modern and maintainable site that helped The Shaker Group raise their profile and lower costs.
PHOTOGRAPHY
Stunning photography of The Shaker Group team, facility, vehicles and equipment became the cornerstone for the website redesign and print advertisements. We sought out to provide a welcoming, professional face to this international company that prides itself on long-term relationships and dedicated customer service.