VIDEO, WEB & PRINT
Kingsway Community
DELIVERABLES: INTERACTIVE WEBSITE, COMMERCIAL & PRINT COLLATERAL
Kingsway Community is one of New York's leading senior residential communities. Located on a beautiful 25-acre campus, Kingsway offers a continuum of senior services from independent living apartments, assisted living and memory care, skilled nursing/rehabilitation to home care, adult day programs and respite services.
BROADCAST COMMERCIAL
There's a Better Way. Kingsway.
Our video team scripted, shot and produced this colorfully fun brand promotional spot for Kingsway. The combination of Kingsway staff, residents and professional talent allowed us to tell Kingsway's story in an energetic, unique and playful tone. Shot on two Cannon C 100 cameras, we produced two final deliverables; a :30 spot for broadcast and a 1:30 spot for web and social media usage.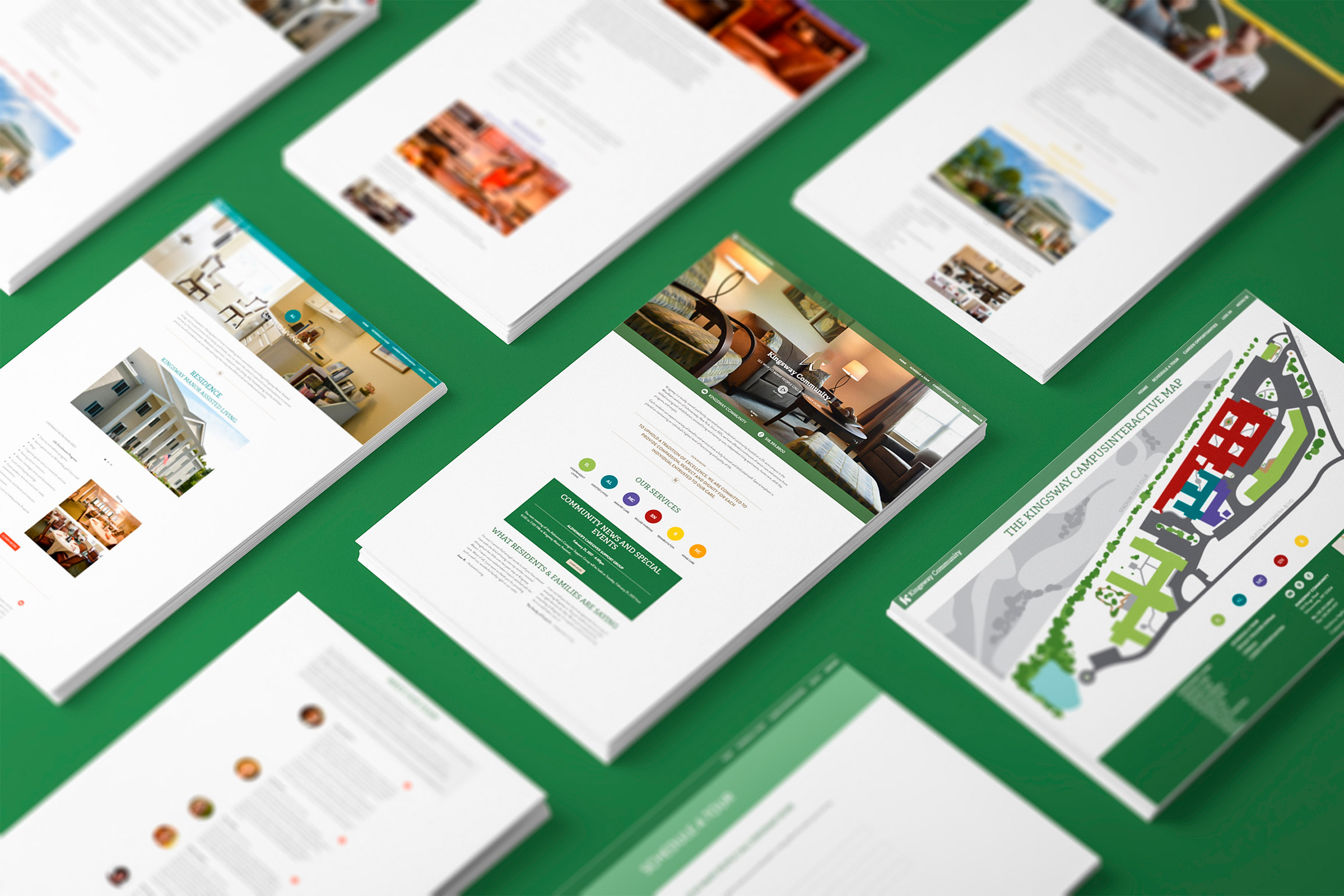 Redesigning the Kingsway website was a heavy lift, but it was a labor of love for our digital team. With a Drupal Content Management System (CMS), we implemented a large amount of advanced functionality, including an interactive map, human resources portal and a resident transportation request app. We also provide ongoing Search Engine Optimization (SEO) services to Kingsway, ensuring they stay out in front of the competitive senior living marketplace.
PHOTOGRAPHY
With a 25-acre campus, 500 passionate employees and hundreds of friendly residents, Kingsway is bursting with amazing photographic opportunities. We spent a few days capturing the people that call Kingsway home and found out they are just one big family.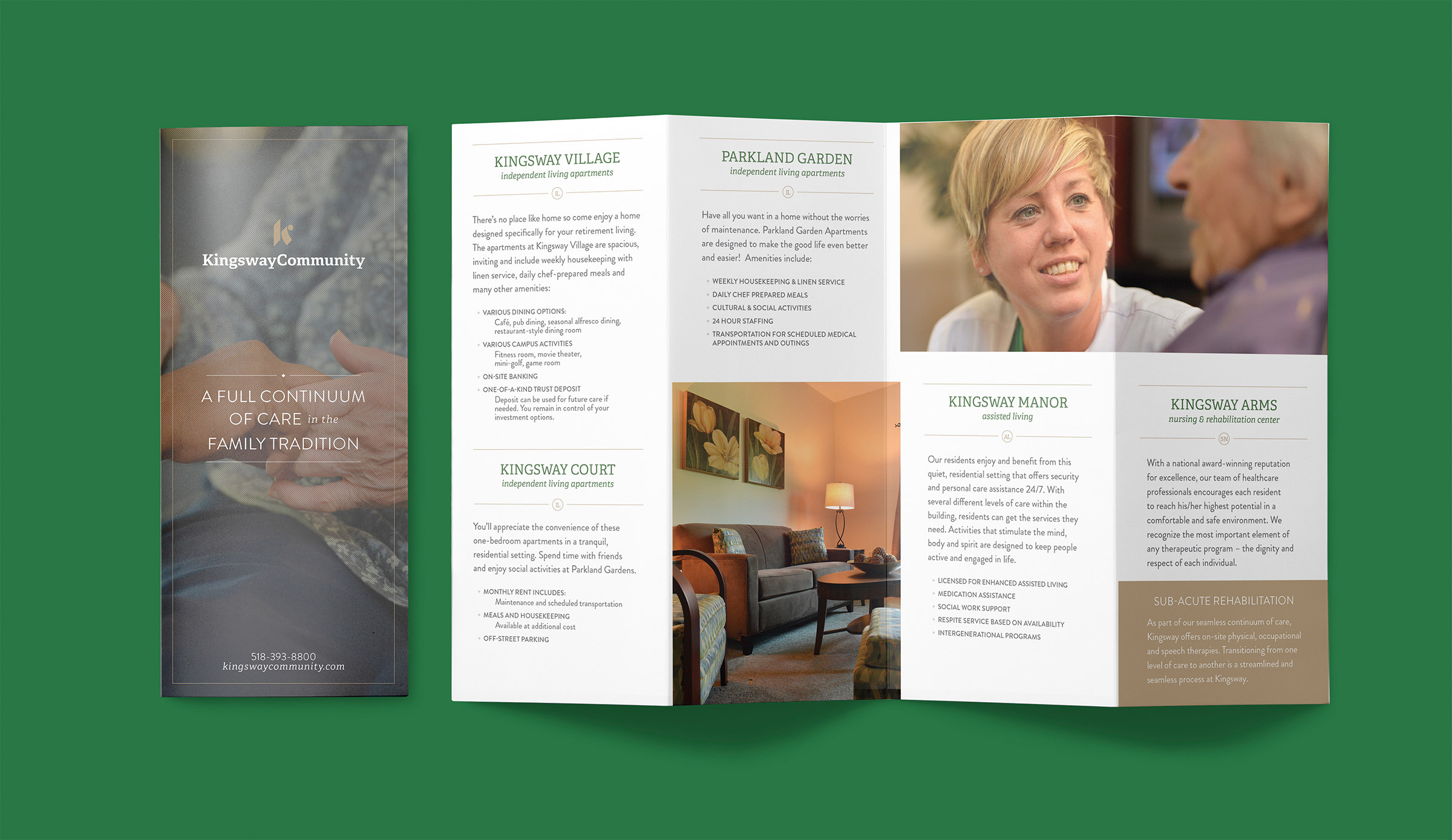 Our designers create, lay out and produce all of Kingsway's print collateral materials. From brochures and invitations to newsletters, we help Kingsway spread the printed word. We've realized higher than average response rates by working with Kingsway to develop interesting and engaging mailings and advertisements.