PRINT, VIDEO, MOTION & WEB
Joseph Carr Wines
DELIVERABLES: BRANDING, PRINT COLLATERAL, WEBSITE & VIDEO
Joseph Carr founded Joseph Carr Wines in 2005 after a successful career as an award winning sommelier and wine industry executive. According to Mr. Carr, the opportunity to build a national brand was, "a chance to follow a dream. We're a family-owned company, dedicated to making world class, handcrafted wines. We work with small growers, coopers and winemakers producing elegant, sophisticated, yet approachable wines from Napa Valley, Carneros and the North Coast of California."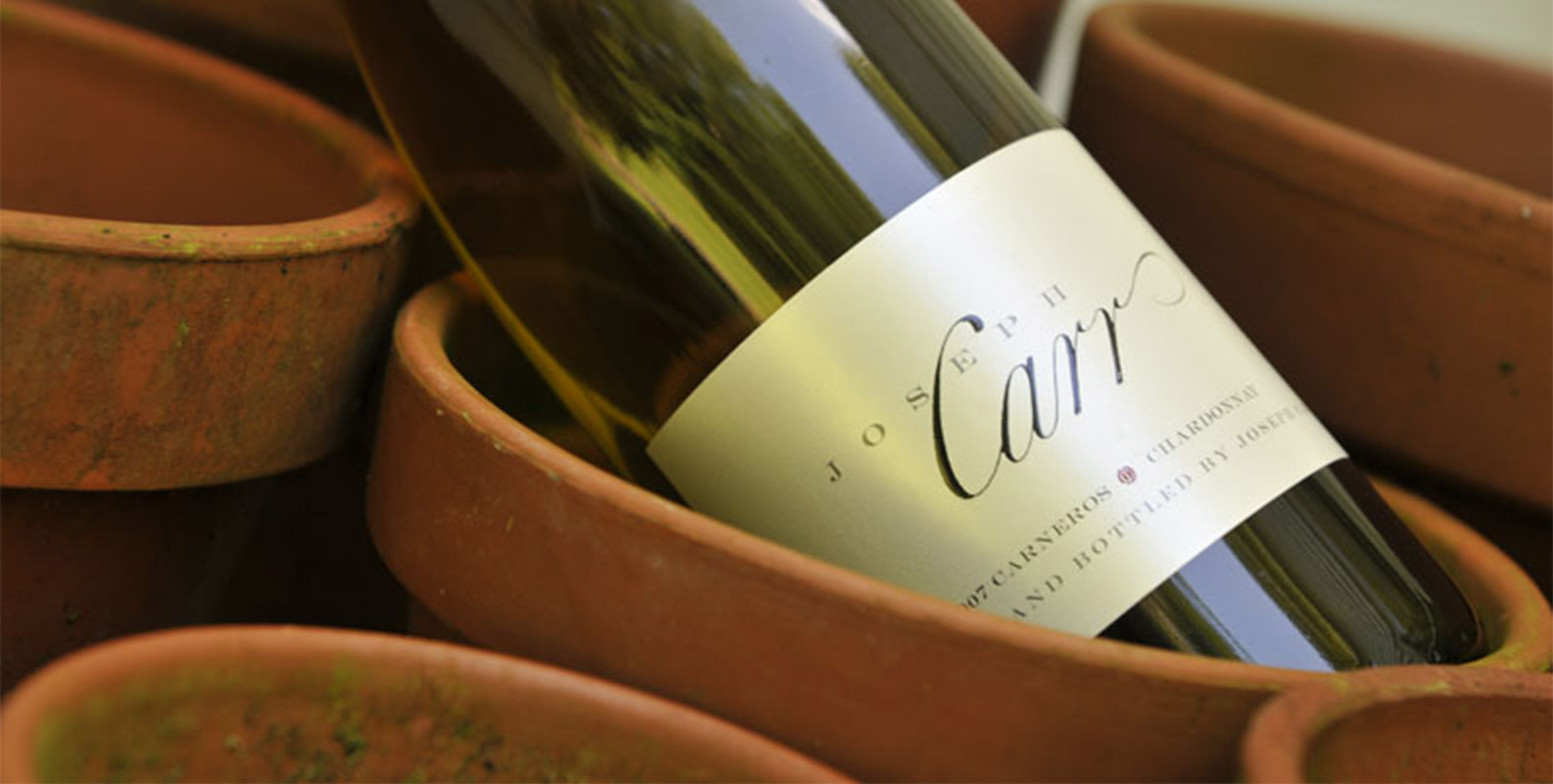 BACK STORY & TRAINING VIDEO
Joseph Carr - The Inside Story
We produced a series of multifaceted brand development and sales videos for Joseph Carr Wines and W.J. Deutsch Family Wine & Spirits featuring Joeseph Carr with celebrity chef Ric Orlando and award winning sommelier Dominick Purnomo. Shot on three Cannon C 100 cameras, the deliverables included spots for sales meetings, as well as web and social media. We regularly produce marketing and sales videos and motion graphics to assist in the brand's continued growth.
PHOTOGRAPHY
Capturing Joe and his wines allowed us to create a deep and rich cache of photography to draw from for print, web and point of sale use. Every shot brings to life Joe's unique, warm, caring and fun personality along with the quality and approachability of his wines.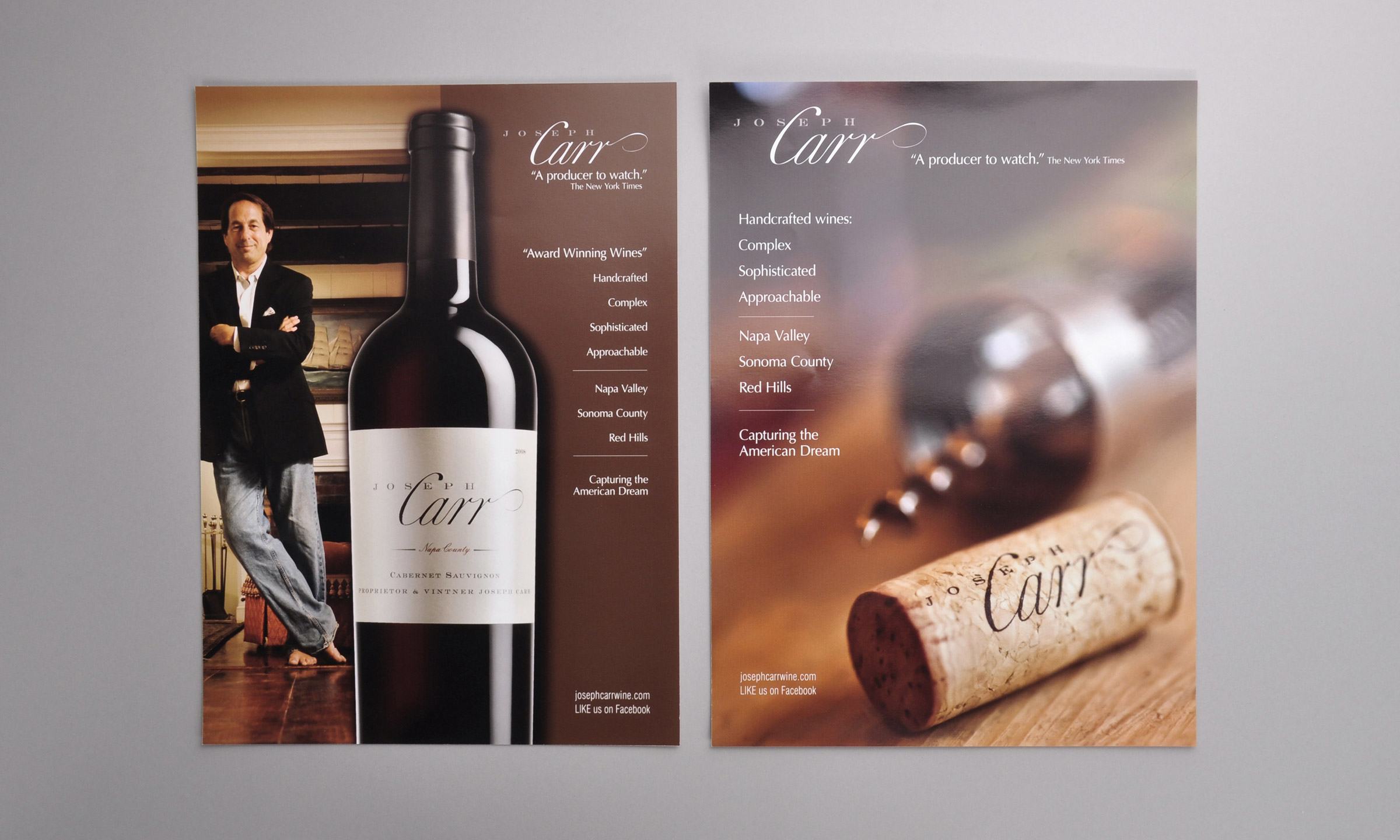 Our design team worked hand-in-hand with Joe to design and layout the print collateral used to promote and sell his growing brand. From industry trade publication ads to point of sales materials, we introduced Joe to the public with honest and authentic designs.