BRANDING, PRINT & WEB
Craftwhere
DELIVERABLES: BRANDING, APPAREL, ONLINE MARKET & SOCIAL MEDIA CAMPAIGN
Craftwhere is a craft beer, wine and spirits-themed clothing company with offices in Chicago, New York and Tampa. Offering custom design and large scale production services, Craftwhere works with breweries, distilleries and wineries large and small. They also support retail clientele in the distribution space and sell direct to consumers. With a focus on t-shirts, Craftwhere offers a unique mix of clothing and customized beverage related items. Cheers!

Our talented design team works closely with Craftwhere to develop, design and produce all of the fun, stylish and comfortable clothing that beer, wine and spirit fans love. The top sellers have been the Craft Beer Rocks, Craft Beer Chick, Key to a Happy Marriage and the Pint Glass Skyline series. If you're out and about at a beer fest, chances are you'll run into someone sporting one of our designs.
As soon as the Craftwhere team finalized their business plan, they brought us in to design their brand identity. Everyone fell in love with our pint glass C solution and the brand was born. Bold, clean and timeless, we created this identity for the long haul. Our developers also built and launched Craftwhere's website, bringing a functional and clean e-commerce site to the thirsty masses. We built the site with a WordPress Content Management System (CMS), enabling the Craftwhere team to update products, manage orders and customer requests on the fly.
ALBANY CRAFT COASTER
Process Video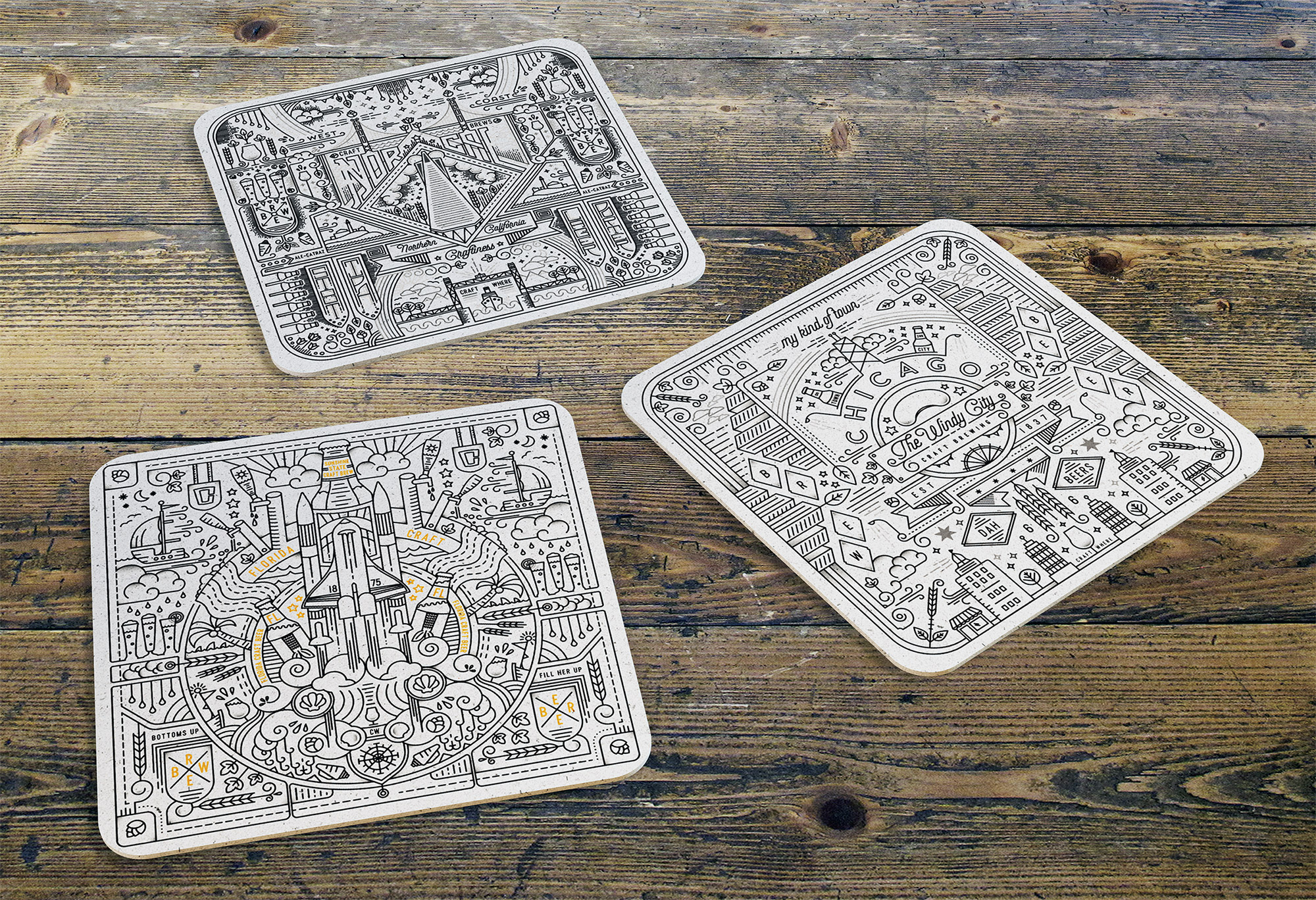 CRAFT TAVERN POSTER
Process Video
We had a great time working on a series of coaster designs for Craftwhere. Some prominently feature the brand, others mimic our shirt designs. Our favorite set features custom line art detailing places that love craft beer, such as Chicago, Florida, Northern California and our own beloved hometown of Albany. If you follow @craftwhereusa on Instagram or Twitter you'll see our fantastic coasters...and some fantastic beer, wine and spirits!