BRANDING, PRINT & WEB
Accent Furniture
DELIVERABLES: BRANDING, PRINT COLLATERAL, WEB DESIGN & DEVELOPMENT
Accent is one of the leading firms in the workplace strategy industry, designing meaningful environments for professionals throughout the United States. Offering space planning, design and top line brands like Herman Miller and DIRTT, Accent does everything for those who love what they do and want to love where they do it.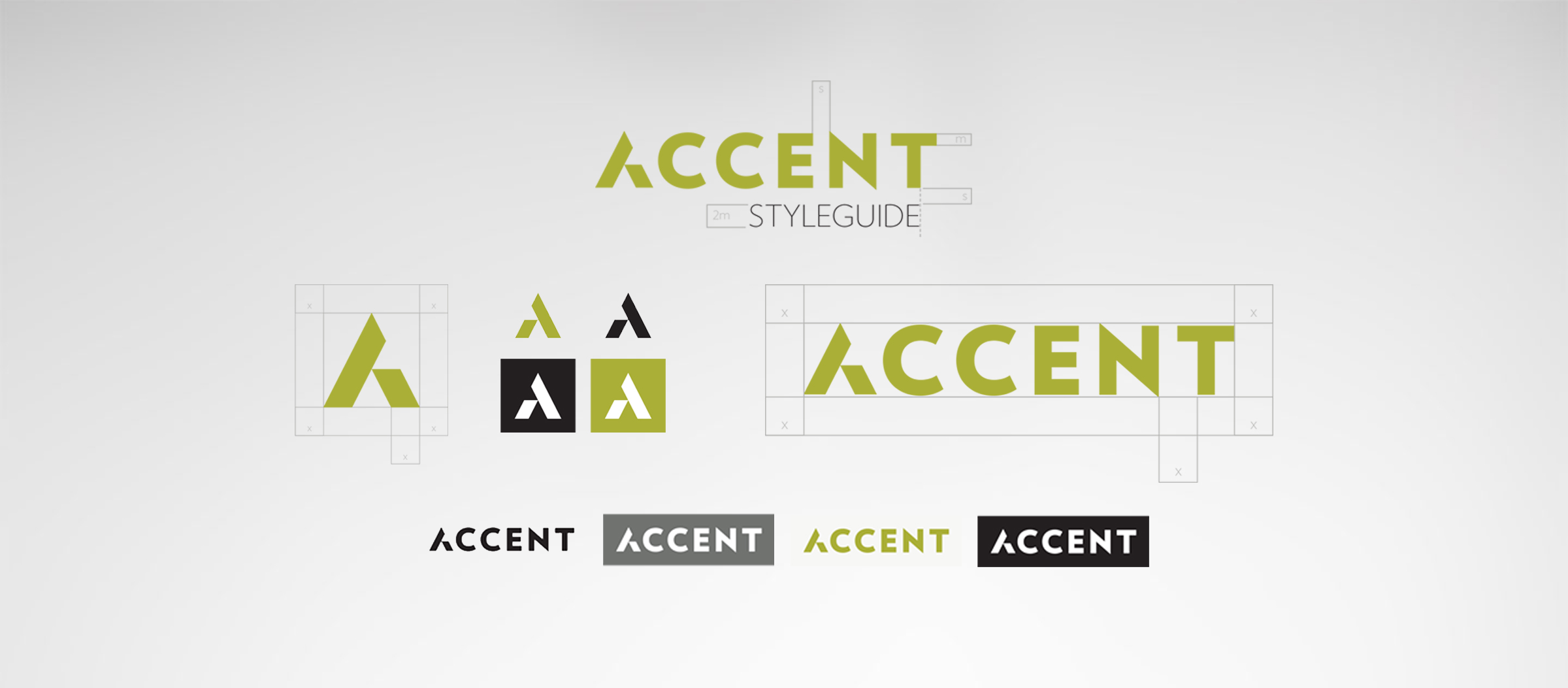 Our crew developed a new, stunningly sleek brand identity for Accent, including letterhead, business cards and signage. The new identity accurately represents Accent as a nationwide industry leader in space planning and workspace solutions, fitting comfortably alongside the Herman Miller and DIRTT brands.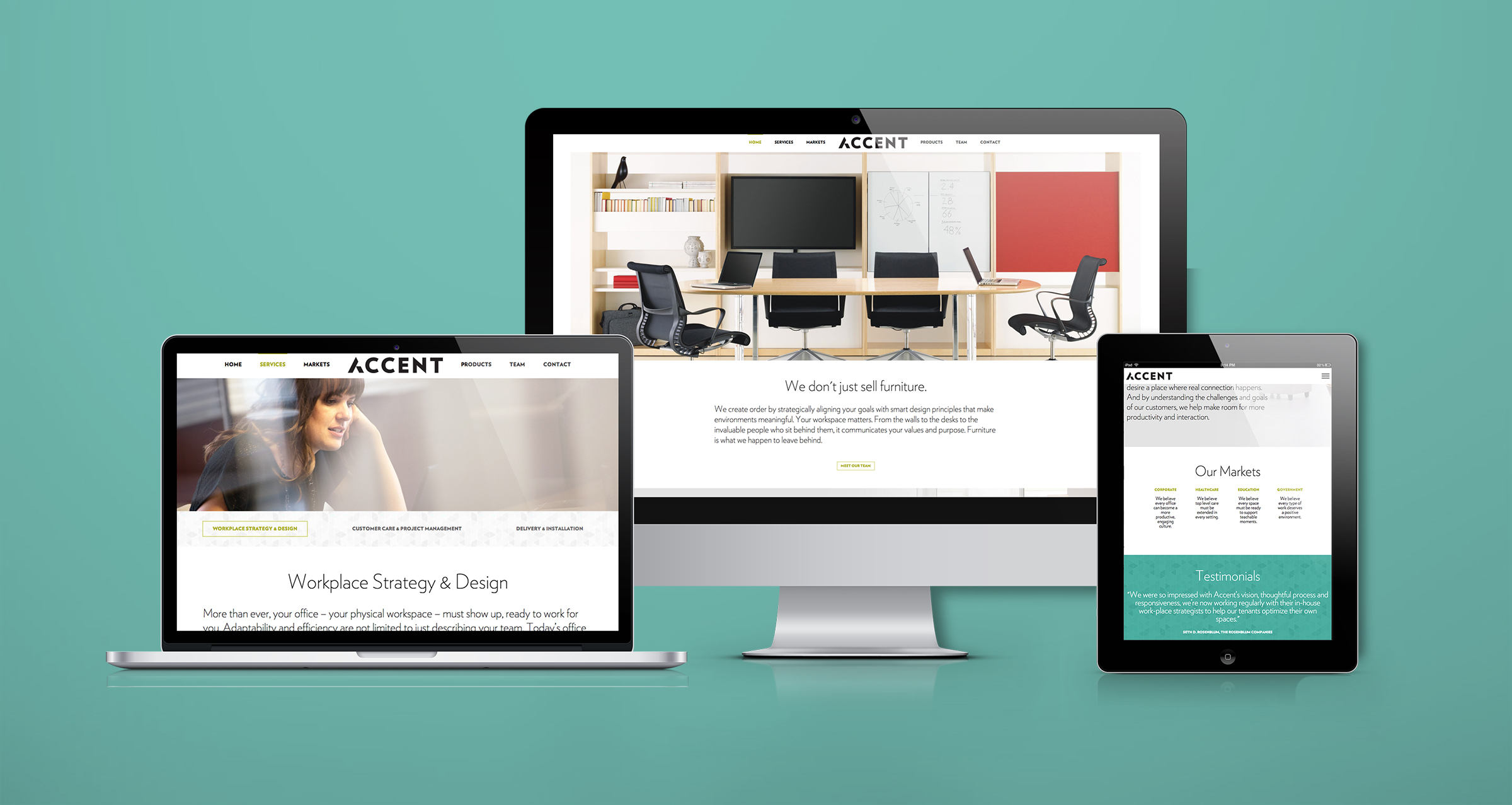 We also designed and built a simple, yet elegant responsive website with a WordPress Content Management System (CMS) for the creative folks at Accent. Using visually inspiring images from our photo shoot, we brought the Accent showroom to the users laptops, tablets and phones. Using WordPress has enabled Accent to save time and money while keeping their content current and engaging.
PHOTOGRAPHY
Space planning and furniture mean more than functionality. Every solution Accent pursues, includes creativity and stunning design elements. Our photography captures the artistic foundation of the Accent team, their beautiful facility and inspiring products.