BRANDING, VIDEO & WEB
80 State Street
DELIVERABLES: BRANDING, WEBSITE & ONLINE COMMERCIAL
80 State Street, the financial center of Albany, is a twelve story building at the corner of State and Pearl Streets. Home to some of the most prestigious names in business, including Barclay Damon, Xerox, IBM, UBS and Morgan Stanley, 80 State Street is located in the heart of historic Downtown Albany, close to world class dining and entertainment.
Our digital team also designed and developed a new online home for 80 State Street. Using WordPress, we created a responsive site to more efficiently allow potential tenants to learn more about what 80 State Street has to offer. The site features interactive floor plans of available space, lists of amenities and informational videos to help potential tenants envision working at 80 State Street.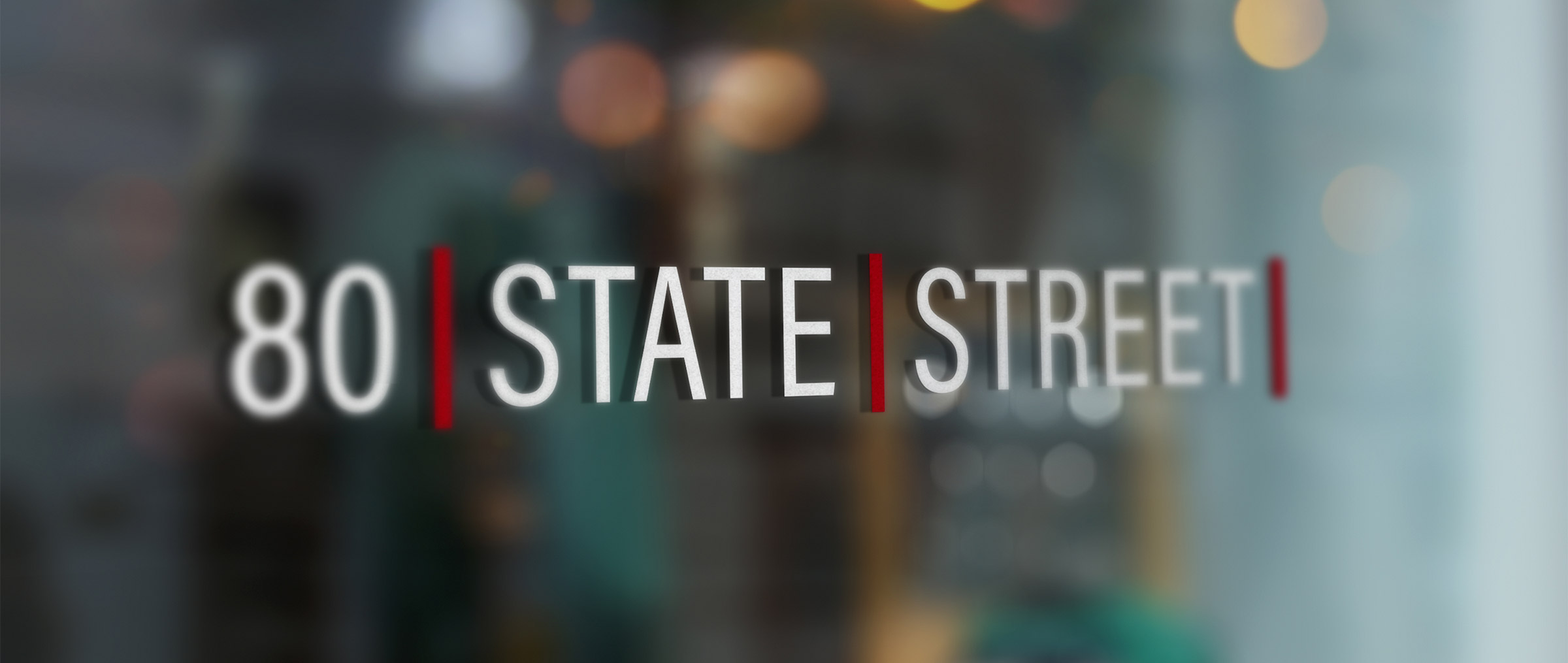 80 State Street is not just the best professional building in downtown Albany, it's also our home. Who better than Upside to creatively represent Albany's premier office building? Our design team created a new logo and brand identity by referencing the building's iconic red columns and modern glass design. The brand identity was carried to signage, print collateral, advertising, web and video.
ONLINE COMMERCIAL
80 State - Inside Out
We planned, shot and produced this web video to give potential tenants a glimpse of what life at 80 State Street in downtown Albany is like. Using two Cannon C 100 cameras we captured life at 80 State Street and interviewed several key tenants. Next we shot footage in downtown Albany to highlight the dining and entertainment attractions that keep tenants downtown when the workday ends.